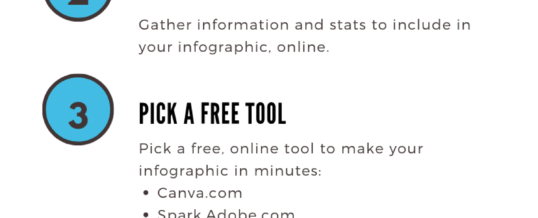 Many real estate agents struggle to catch the attention of online leads. But few have tried one of the internet's best kept secrets- real estate infographics. 
Infographics are images that present readers with easy-to-digest knowledge that they can refer to quickly to learn from or make decisions.
These images are fantastic at capturing leads' attention, driving up SEO, and promoting viral sharing of an agent's brand. 
The best part is that real estate agents can make real estate infographics easily, for free, online. Infographics are great marketing tool for attracting real estate leads to your website. We have created the ultimate guide to making real estate infographics from start to finish.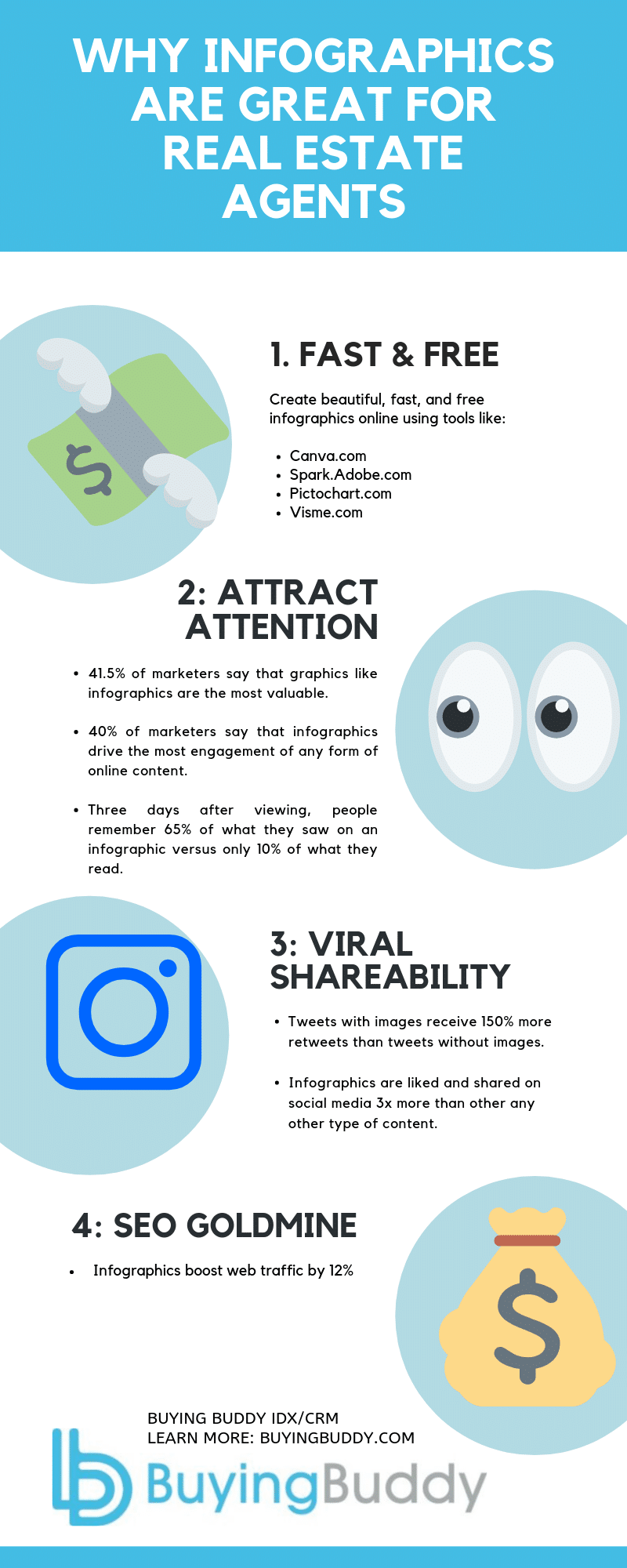 Real Estate Infographics are Great Because They Are:
Fast and Free
Create beautiful, fast, and free real estate infographics online using sites like:
Canva.com

Spark.Adobe.com 

Pictochart.com 

Visme.com 
Attract Attention
41.5% of marketers say that graphics like infographics are the most valuable (Venngage)

40% of marketers say that infographics drive the most engagement of any form of online content (Venngage)

Three days after viewing, people remember 65% of what they saw on an infographic versus only 10% of what they read. (J. Medina)
Have Viral Sharing
Tweets with images receive 150% more retweets than tweets without images. (HubSpot)

Infographics are liked and shared on social media 3x more than other any other type of content. (NN Group)
An SEO Goldmine
Infographics boost web traffic by 12% (Demand Gen Report)
How to Make Real Estate Infographics
All of this may all sound great, but you may be wondering: 
What would I even make my infographics about? 

Where can I make infographics for free? 

How much time will it take?

And, how can I get leads from infographics? 
We put together a real estate agent's guide for using infographics, that answers all of these questions and more: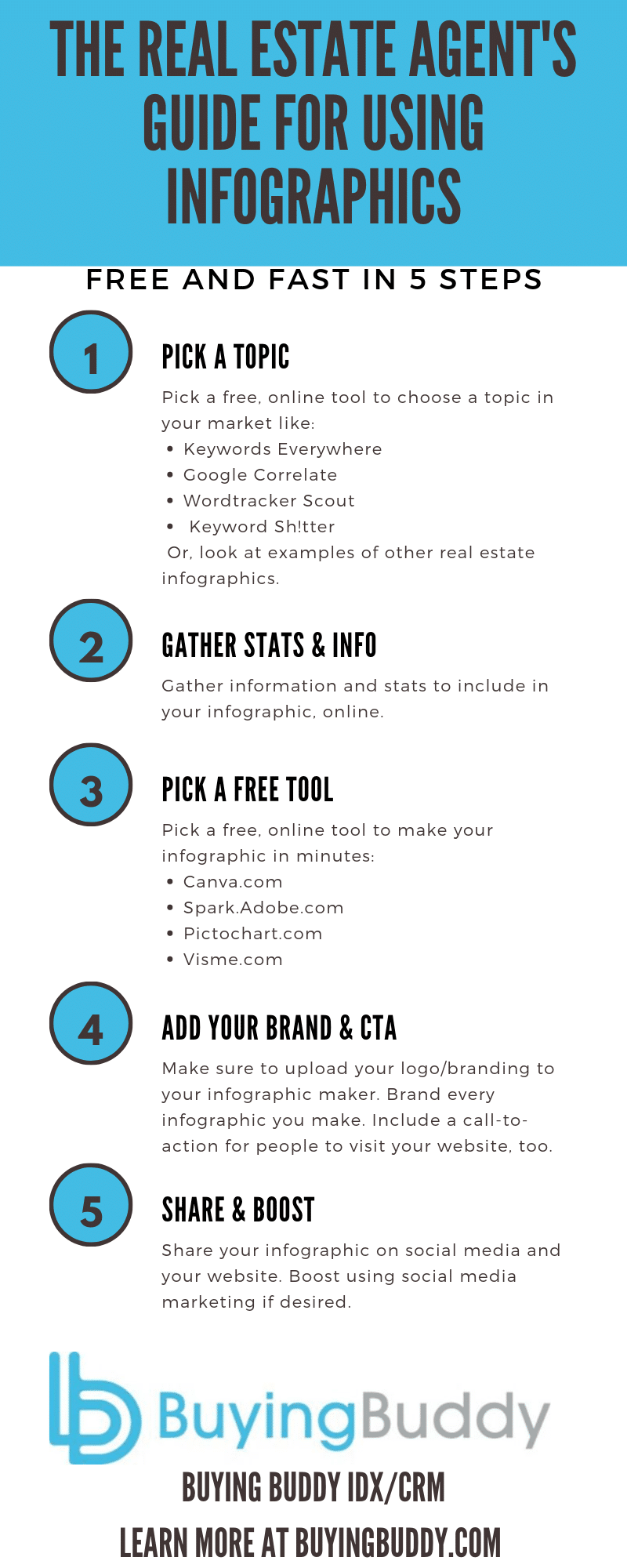 1. Pick a Topic
There are two ways to choose a topic:
Use free tools to choose a topic specific to your market.

Look at real estate infographics that others have created.
Both options are covered, below.
Use Free Tools to Choose a Topic for Your Market
Free tools like Google Keyword Planner, Keywords Everywhere, Google Correlate, Wordtracker Scout, and Keyword Sh!tter let you research what topics your leads want to learn about.
Here is an example using Google Correlate
Google Correlate is a free tool that shows what related searches people are performing online. For instance, if I look up the keyword, "how to remove a popcorn ceiling" there is a high likelihood that I will also Google terms like "how much does it cost to remove popcorn ceilings" or "Home Depot near me". 
Google Correlate identifies these overlapping/related search terms that people are looking up. The keywords are correlated.
Example: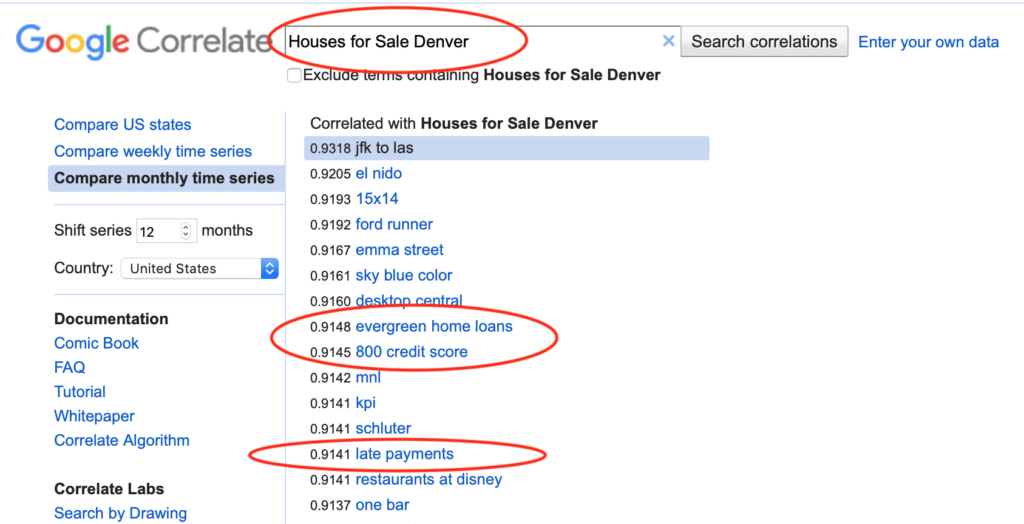 Now, if my market is Denver, I can look at keywords like "houses for sale Denver" (see image above) and at what other searches leads are performing. It looks like people shopping for homes in Denver are also looking to get the best credit score possible for their home loans.
I could make an infographic about ways to improve your credit score for a Denver home loan or I could make an infographic with a list of top loan providers in the Denver area. 
Look at Other Real Estate Infographics for Inspiration
Or, if you are pressed for time, another great option is to look at real estate infographics other real estate pros have created. Choosing a similar topic like one of the examples below is a great way to get started. Here are 25 great real estate infographic examples:
Checklist for First Time Home Buyers

20 Tips for Preparing Your House for Sale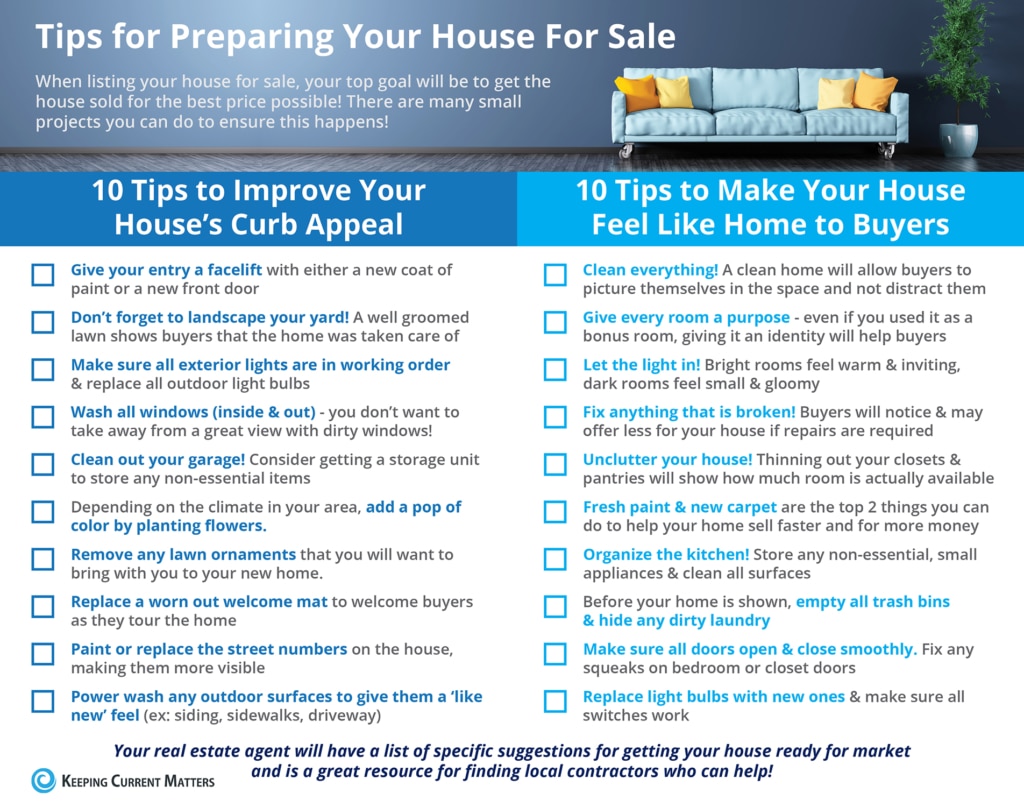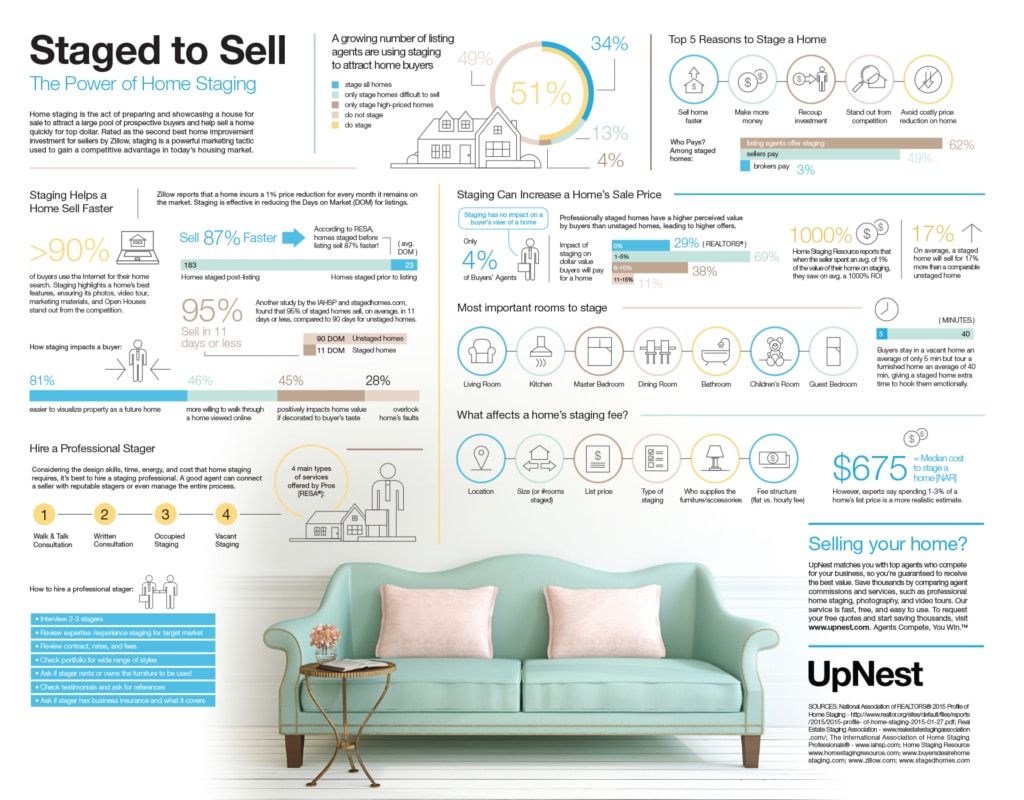 Why Use a Realtor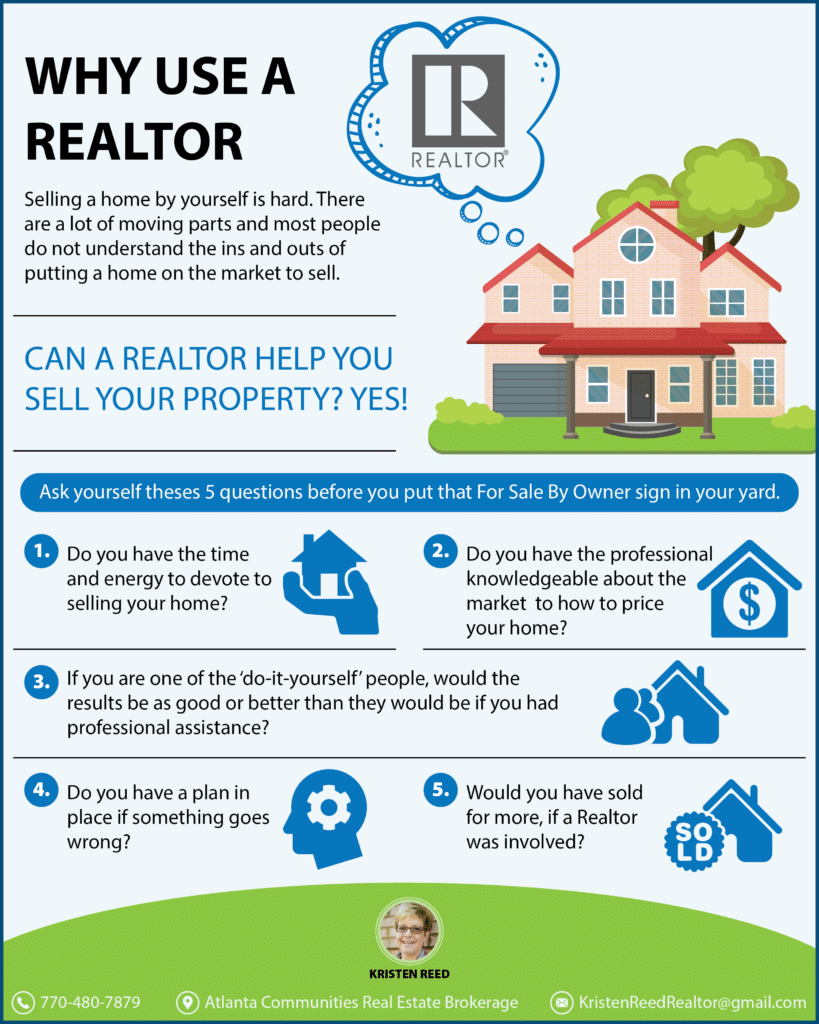 How to Choose an Asking Price for Your Home

Home Buying Process Flow Chart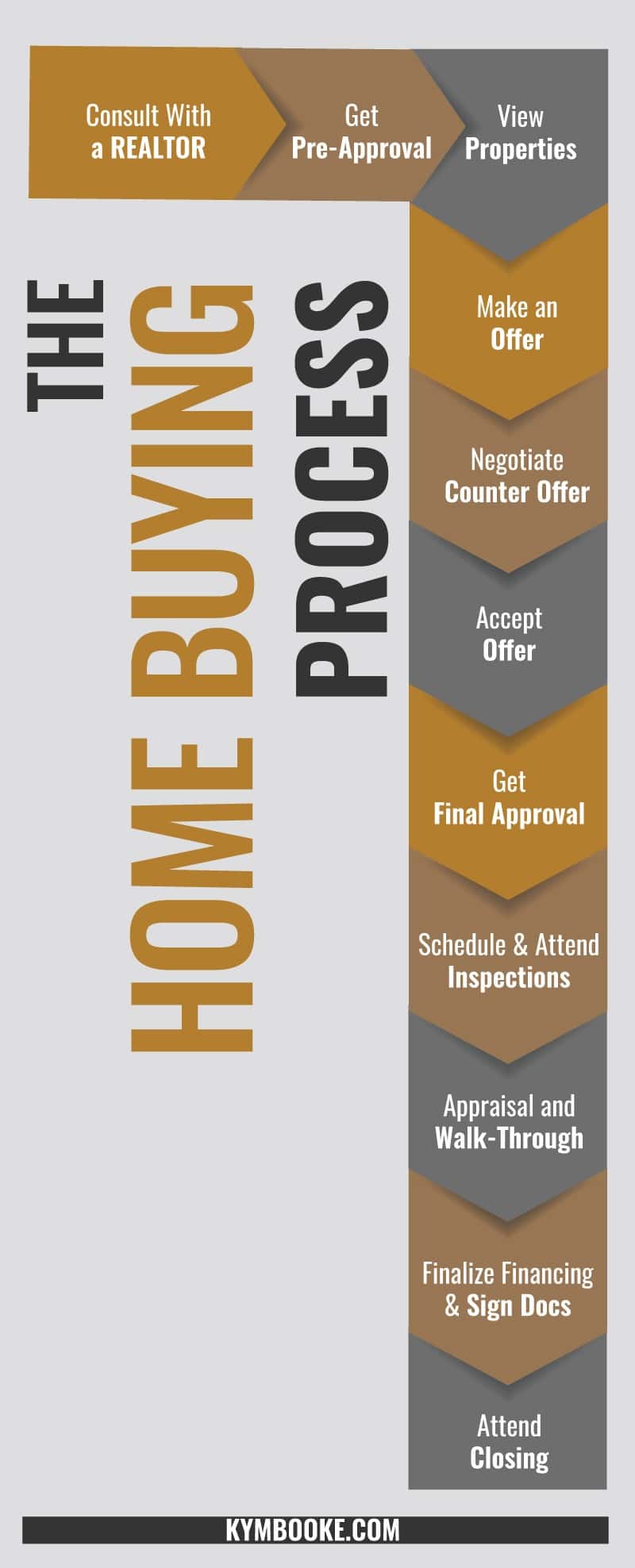 10 Next Steps After You Go Under Contract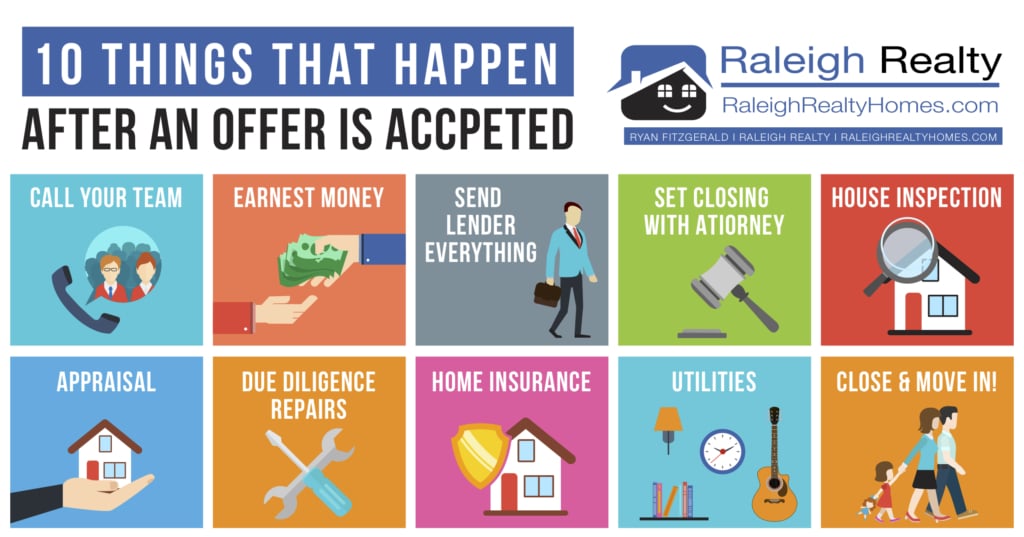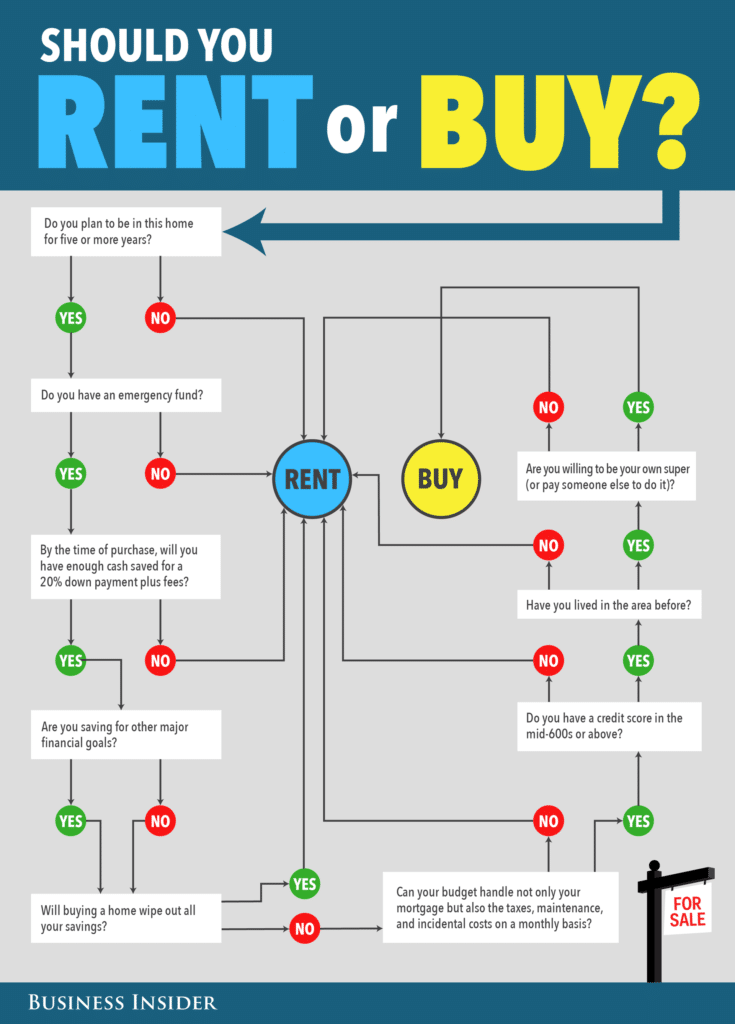 9 Emotional Stages of Selling Your Home
What to Know When Applying for A Home Loan

Best ROI Home Improvements for Sellers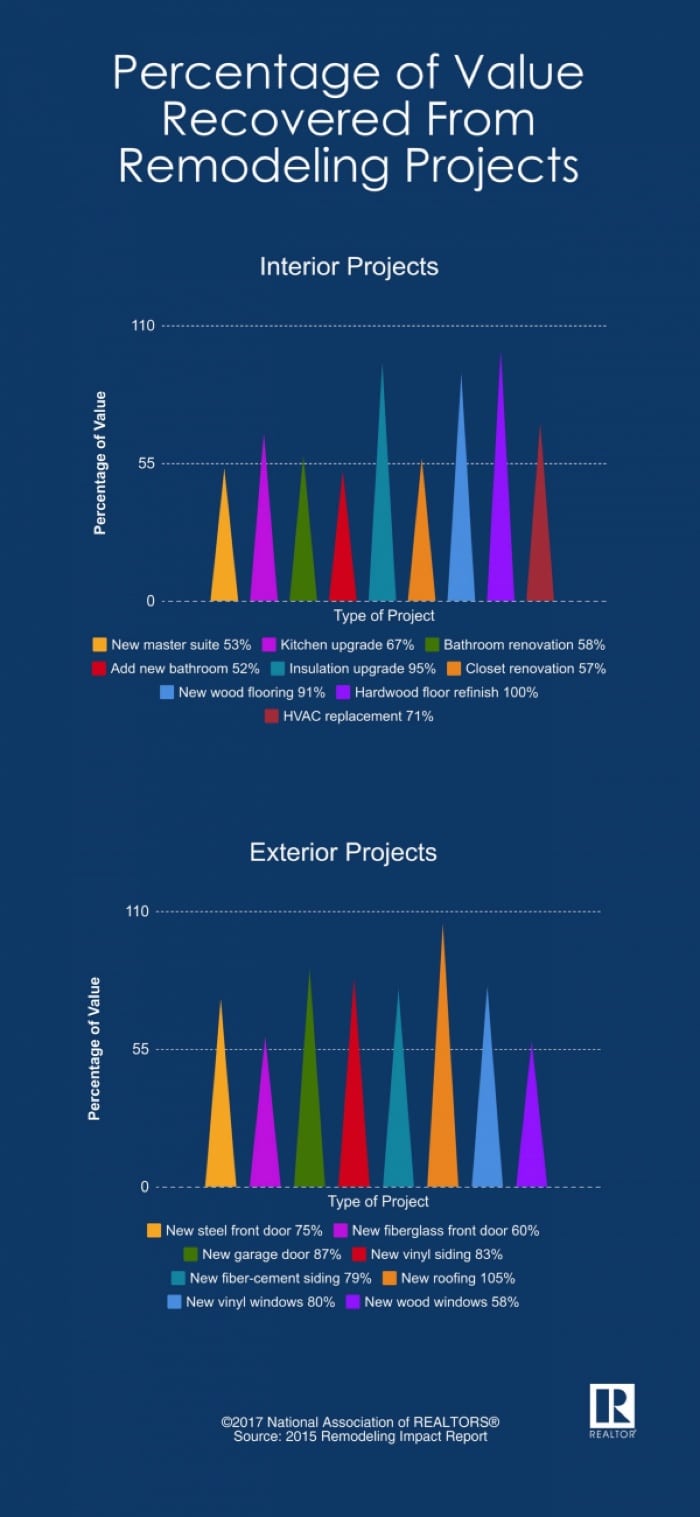 10 Things to Do After Your Offer Is Accepted


Looking at Homes Online Versus In-Person

How to Improve Your Credit Score Fast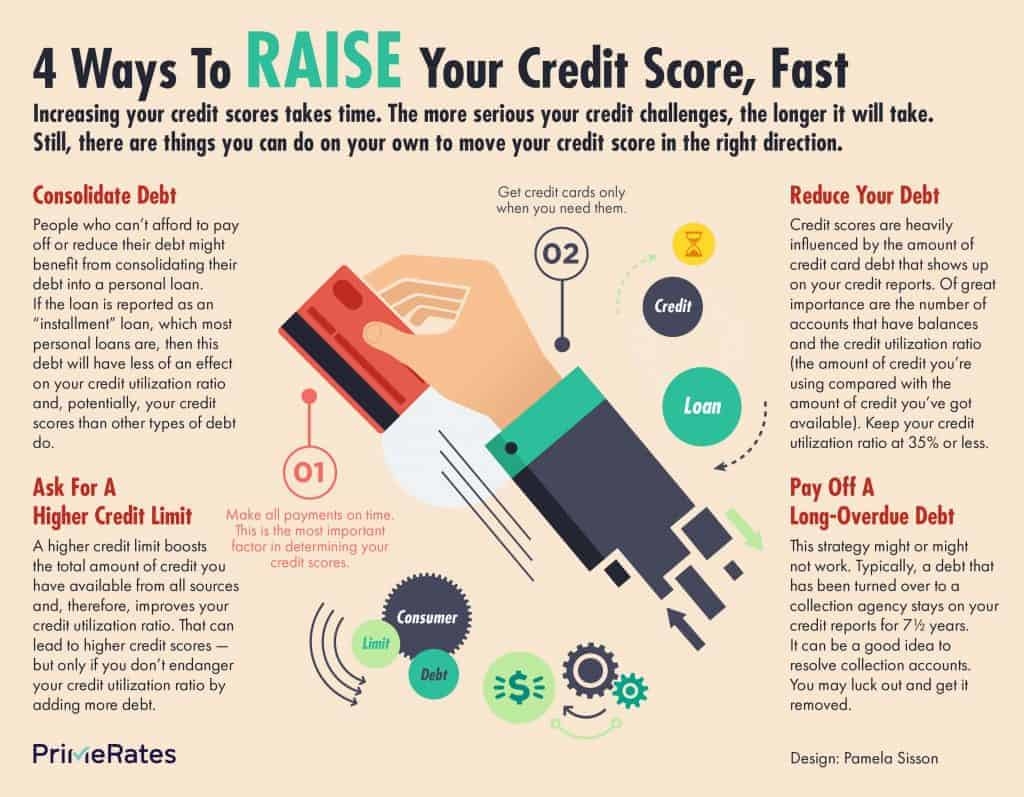 8 Things Not to Do in Your Quest to Buy a House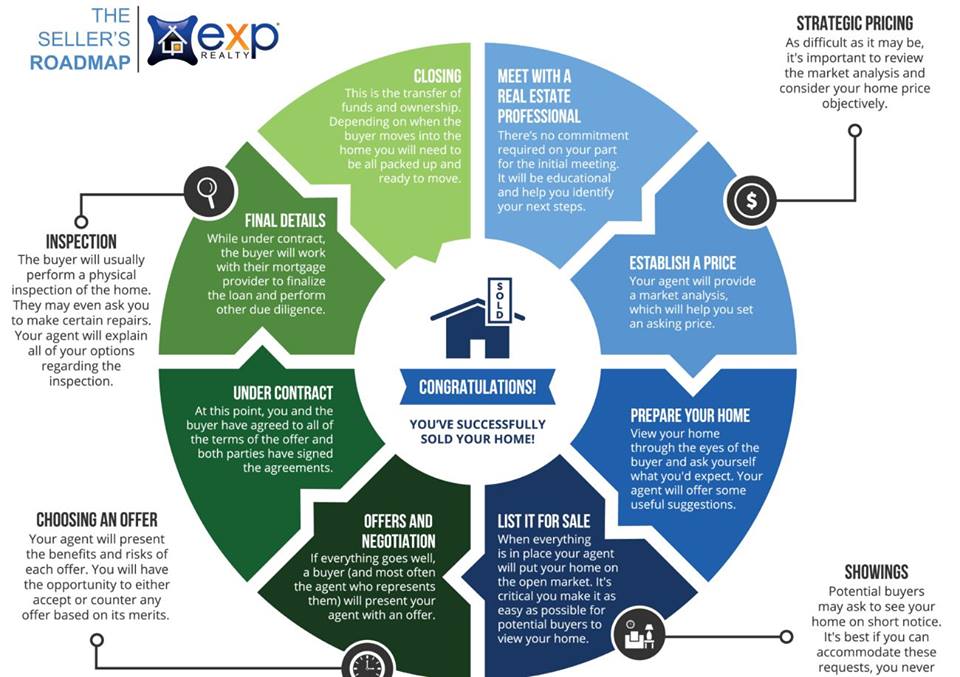 8 Ways to Make Moving Easier for Kids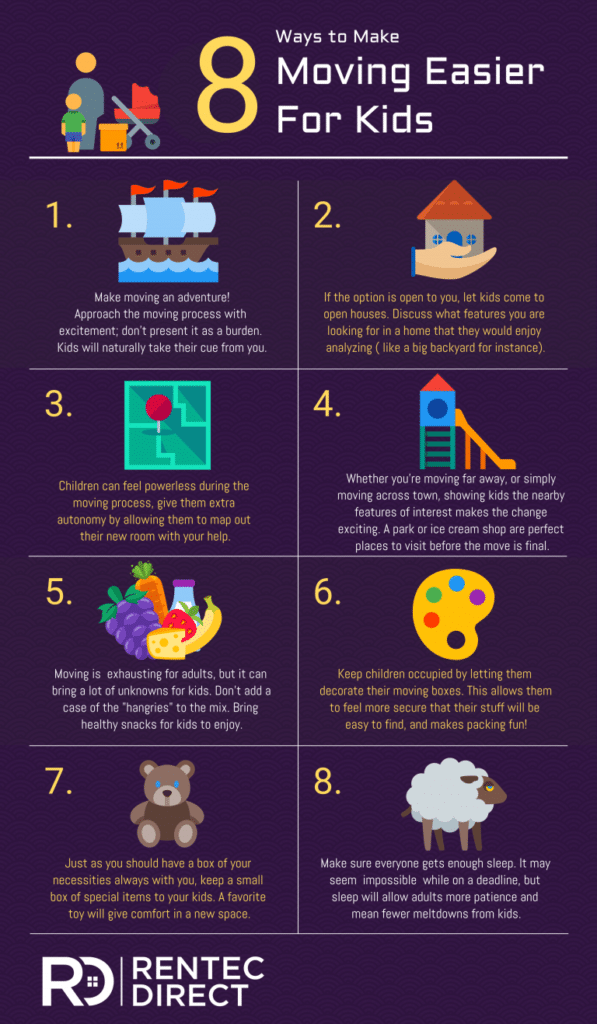 10 Simple Steps to Buying a Home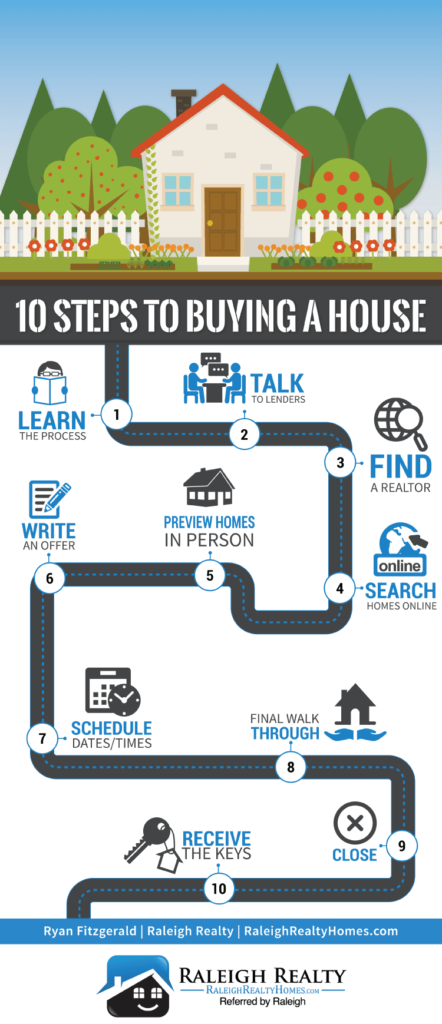 Most Common Issues Found During Home Inspections

Top Days to List Your Home for Sale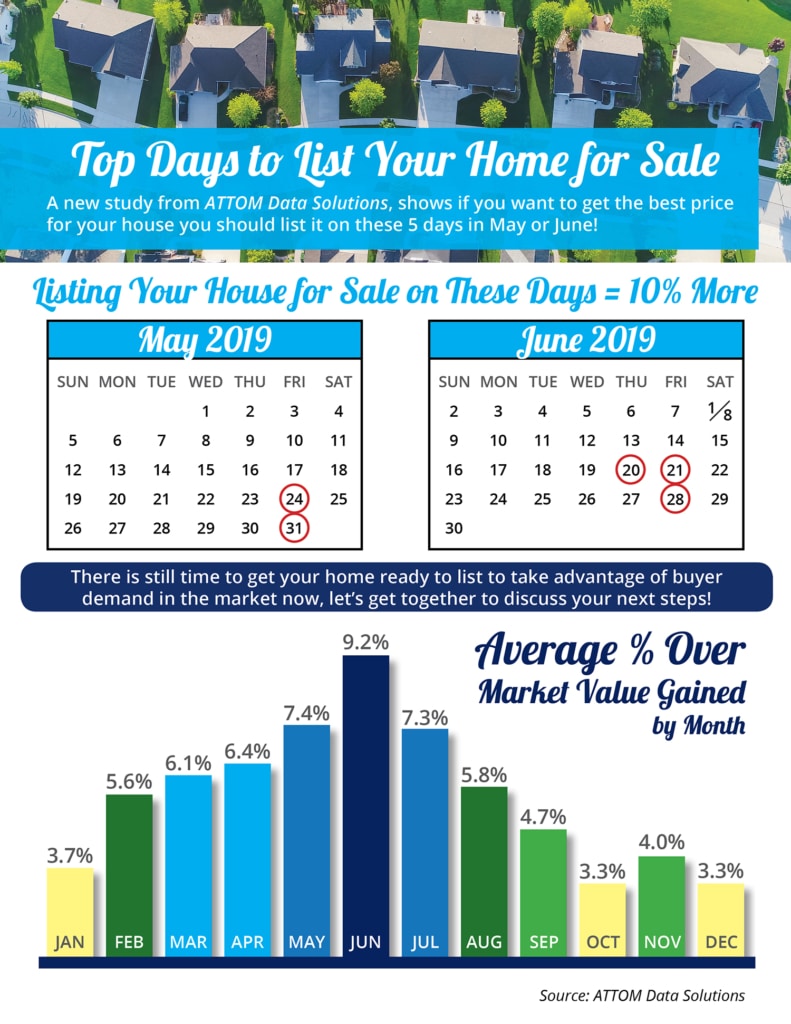 Think You Should FSBO? Think Again!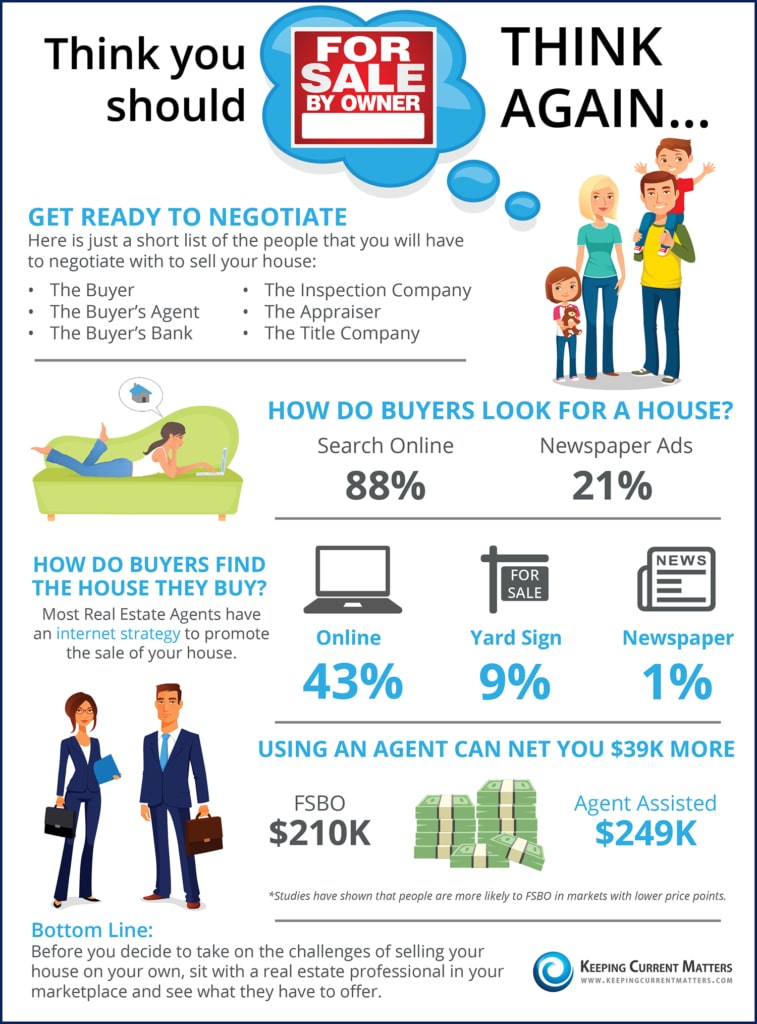 Top 4 Renovations for the Greatest Return on Investment
2. Gather Stats and Info
After you choose your topic it's time to gather stats and info, online. A simple Google search is usually all that it takes. Credible sources like the NAR are full of useful data.
3. Pick a Free Tool to Create Infographics
Choose a great, free tool to create real estate infographics in minutes. Some choices include:
Canva.com

Spark.Adobe.com

Pictochart.com

Visme.com 
4. Add Your Brand & CTA
Make sure to upload your logo/branding to the infographic maker and brand every infographic you make. Including a call-to-action for leads to visit your website or email you is equally important. 
5. Share and Boost
Share over social media and on your website. Boost visibility using social media marketing if desired. 
It really is free and simple. Infographics are great for real estate agents because of their viral sharing capabilities, their ability to get leads' attention, their SEO boosting capabilities, and their free and fast creation time. 
Capture Leads that Real Estate Infographics Attract
Unleashing the power of infographics is free and easy. Real estate infographics are great for boosting SEO, too. But, it won't make any difference if an agent doesn't capture the information of the leads that infographics attract.
That's where integrated IDX comes in. It's the perfect partner for infographics. It captures the contact information of leads visiting an agent's website. Fully integrated IDX also turns those leads into loyal website visitors. This is accomplished by sending leads back to the website over and over again with tailored listing alerts. 
To find out more about how fully integrated IDX can boost your marketing efforts, build a loyal army of leads, and help you close more often, check out a demo. 
Share