Convert To WordPress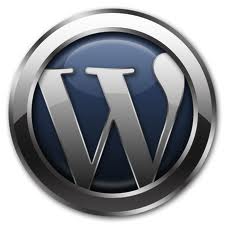 Are you looking for the power of a WordPress website but don't want to lose the look and feel of your existing website? We can help. WordPress is no longer just for blogs. There are many real estate sites that are now based on the WordPress platform and they are not distinguishable from a normal HTML or XHTML websites.
We can take your existing real estate website and convert it to a matching WordPress website without your Buyers or Sellers ever noticing. Or if your site is ready for a makeover we can design you a brand new look and transfer all of your static content and existing blog posts to a WordPress format.
Looking for self serve? If you only want to have us convert your existing design to a WordPress format and you do all the content transfer of your static pages we can do that too. Our WordPress designers and technicians can do as little or as much as you want us to do.
WordPress as a Content Management System
Many real estate Agents have learned the power of WordPress as a Content Management System (CMS). Buy converting your existing real estate website to a WordPress site you will no longer be waiting on your webmaster to add new content or edit existing content on your real estate website. With WordPress you are in total control.
WordPress Ease of Use
Since WordPress is a widely used blogging format it is designed to be incredibly ease to add or edit content. Users are NOT required to know anything about HTML. Articles (static pages) can be composed in what appears to be a text box form and then they can be added to your website with 1 mouse click publishing. There is not need for HTML editors or FTP programs to upload your pages.
The entire process is fast and painless. You can literally publish a new page within 5 minutes.
WordPress does have a simple WYSIWYG editor similar to those you find on most word processing applications on your desktop. You simply highlight the test you want to style and the pick a style to make <h1>, bold, size, bullet list or any other changes.
Again, we know you have a busy schedule and do not have the time to learn complicated programs. WordPress is powerful, but far from complicated. A new user with minimal computer skills really can publish pages to their website in less than 5 minutes after logging in to their WordPress real estate website. As your skills evolve, so will your website.
Web Based Application
WordPress is a web based application. It resides on the same server/host that your domain for your real estate website does.
There is no software to install on your PC. Your WordPress Administrator Control Panel can be accessed from and computer with Internet access. This eliminates the need for having multiple applications and home and the office. What you worked on and saved at the office is the same thing that you will see at home. The lack of multiple applications on multiple computers also eliminates the possibility of over writing current pages accidently with out dated information. Every computer you login with is literally on the "Same Page".
WordPress Updates
Any time WordPress has an update (or enhancement) you will be notified when you login to your Administration Control Panel.
While the update procedure is simple and well documented we can do any WordPress updates if you do not feel comfortable enough with your computing skills.
Search Engine Optimization
One of the favorite reasons for using WordPress by many of our clients is the ease of Search Engine Optimization. WordPress plugins allow SEO features like SEF (Search Engine Friendly) URLs, auto generated Meta Tags and more.
The SEF (Search Engine Friendly) URLs remove all the spaces and characters like the "?" (question mark) in the URL and allow easier access for the Search Engines to index more pages from your real estate website. Since "Content is King" as they say with the search engines the more of your content that is indexed the better the odds of increasing your rankings in the Search Engines.
Other WordPress plugins like the All-In-One-SEO will automatically generated unique Meta Tags for each page depending on content and pre-selected criteria. This plugin also offers the ability to override your title, description and keyword Meta tags. It like most WordPress plugins are free.
The UltimateIDX™ WordPress Plugin
All UltimateIDX™ clients will have access to the UltimateIDX™ WordPress plugin. If you are unsure how to install the UltimateIDX™ WordPress plugin, one of our technicians at the UltimateIDX™ will install it for you for free as long as you are an existing UltimateIDX™ client.
For our Search Engine Optimization Consultant Clients this is all set up, tweaked and managed for you.
Summary
WordPress real estate websites allow you to take control of your content and will reduce your cost associated with your web presence while offering self help SEO.
The WordPress designers and technicians at the UltimateIDX™ can;
Convert your existing HTML or XHTML real estate website design to a WordPress theme.
Create a new design for a WordPress theme.
Transfer all of your existing content to your new WordPress format.
Transfer all of your existing Blog posts to your new WordPress format.
We can do as much or as little as is needed by the Client.
Contact Us ..
Get a Demo, Consultation or Request More Information