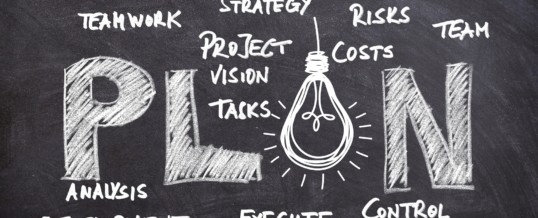 The fundamental marketing problem faced by real estate professionals is how to build a relationship with prospective clients. This is because the services provided by Realtors are often seen as intangible and difficult to define. A client makes a judgment and ultimately chooses a specific real estate agent to work with based on either a prior relationship or an experience with that person.
For Buyer Agents, this often starts at an Open House: Meet a potential client, look them in the eye, shake hands, and off you go – and of course the Internet is transforming even this process.
How do Listing Agents address the challenge of creating a relationship?
For most Listing Agents the primary marketing mechanism has been the Listing Presentation. The problem with relying on this is that the Listing Presentation is often given right at the end of the sellers purchasing process; it's an 'all or nothing' session – the pitch had better be a great sales pitch or you just won't win the business! What if there was a way to address this issue before then? A killer Pre-Listing Packet as part of your marketing plan might be the perfect solution.
A Pre-Listing Packet will make your services tangible and understandable. The aim of the Pre-Listing Packet is to educate, inform, and assist the seller, so that you can position yourself as the most knowledgeable, capable, and helpful agent prior to the actual listing presentation. This is a great way to start the relationship building process and establish your credentials, personality, and professionalism ahead of the crucial presentation meeting.
Here are some ideas you can use as part of your Pre-Listing Packet and plan:
Monitor the Market
Tell your prospective selling client that you are keeping an eye on the local market – as homes actually sell in the neighborhood you will send details of each to them to keep them fully informed. Although the pre-listing timeframe may be short, this will help highlight your commitment to them.
Comparable Local Home Sales
Demonstrate your understanding of the local market and make sure your pre-Listing packet includes some historical local home sales statistics covering the seller's street and neighborhood.
Website Dedicated to your Seller's Home
Focus on the Seller and their home. Create a web site just for the seller's home. Take some photos, find the previous listing details in your MLS and put together a draft dedicated web site. Some vendors even provide this pre-listing service for free.
Coming Soon Announcements
Use postcards to alert neighbots that the home is about to be listed. Neighbors are frequently a good source for leads as they all know someone who wants to move into their neighborhood. If your MLS allows, adding Coming Soon listings to your main website will also drum up additional interest..
Sample Home Flyer
Use a standard template and create a draft flyer. This is another tangible example of your services, which helps to make you and your services more real.
Helpful Information on the Selling Process
By giving the Seller educational and informative materials they will see you as a knowledgeable resource for help and information. This could include fact sheets on everything from 'How to Prepare your Home for Sale' to 'Explanation of the Closing Process.'
Present and Explain Your Services
Sell yourself! Explain, in a document, what the client gets by hiring you so that they clearly understand the breadth of your services, from pricing strategies to the details of your marketing plan.
If at all possible, you should personally deliver your Pre-Listing packet to the seller as soon as you can after being invited to bid. Make sure they call you for any questions. All of these conversations and interactions help you to build a relationship with the seller – and in a way that positions you well above your competition.
Summary
With a personalized Pre-Listing Packet, you have a marketing tool that can demonstrate your professionalism and skill to every potential client and, most importantly, will give you a method for getting a head start on creating that all important relationship!
Share