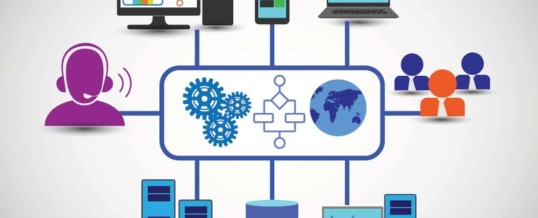 With so many different CRM options out there, it can be hard to figure out which one is right for your business. So, what really makes one CRM better than another? The answer is simple: Its ability to meet YOUR needs.
If you want to determine if your CRM is really the right solution for your business, ask yourself the following:
1. Is your CRM helping you solve problems and achieve goals?
The best way to answer this question is to make sure you have defined what it is that you actually want to achieve. Are you trying to solve challenges meeting revenue targets or generating new business, or are you stumped by high customer churn rates? Whatever the case may be, it's important to know what your goals are so you can actively try to achieve them. Maybe you need to change the way you measure sales staff performance or you need to take a different approach for targeting customers. Can your CRM help you do that?
2. Is your CRM meeting your requirements for technology and support?
The answer to this question will greatly depend on the integration of the technology and the skill level of your staff. On the tech side of things, you'll want to consider how widespread the CRM use will be a(in one department or companywide?) and how much mobility you want (do you need access via mobile phones, tablets or laptops?) When it comes to your staff, you need to consider how many employees will need training and to what degree. Do you have a tech savvy team or will they need a little extra support.
3. How is your CRM affecting your budget?
What good is the most expensive in-house CRM if it hurts your budget and you don't even utilize all of its features? This is especially unnecessary when you could simply be utilizing a less expensive, cloud-based deployment to get the job done and stay within your budget. Alternatively, is it worth the extra investment now to reap more benefits later? With both on-premise installations and web hosted CRM options along with a variety of payment options available today (pay as you go, per user, per month etc), there is almost always a viable CRM option for any business.
4. Are you actually using your software features?
A lot of business owners can get caught up comparing lists of features when comparing CRMs, but the reality is that most CRM systems have the same basic features. The most important thing to consider is what features will actually be used by your employees to help you achieve your unique goals.
Share